---
We get to find out new amazing stories everyday but this sure is some terrifying shit phewwww! A 10-foot freaking python in a Ford Mustang's engine…oh boyyy! Don't ask me, I probably would have left my Mustang out there and ran for my life.
Apparently this Python was found because the check engine light of the Mustang was on and the location was at Dania beach, Fla. There are numerous reasons to why a check engine light could possibly switch on in a Ford Mustang, to think one of those reasons could be because of a 10-foot Python is most likely not in the administration manual.
Here's a video shot of the event:
Florida Fish and Wildlife Conservation Commission (FWC) was called upon to help remove the snake from the engine and when it was finally revealed, blast! 10-foot Python. Goodness man, that is a dreadful big snake, it seemed like the python found the right comfort zone to lay to rest.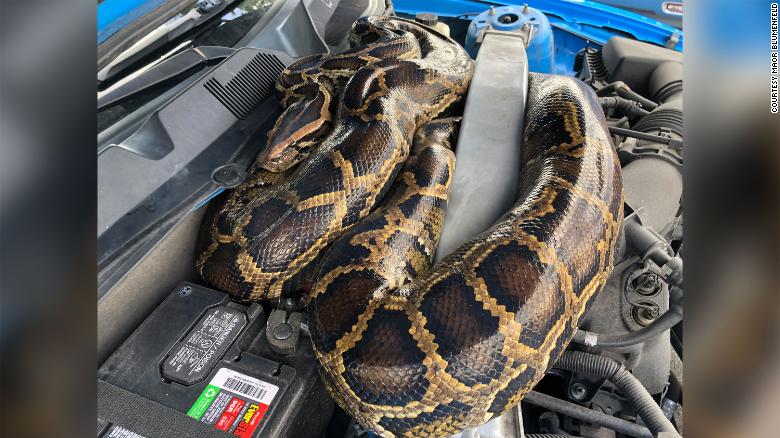 One of the wildlife officers told CNN that the Python was probably not seeking a spot to warm up since it is still hot around that area. I guess the snake was only attempting to check whether the Mustang's engine was fit for the road. It was also revealed that the Python might be used as an "Education and outreach animal".
Come to think of it, if there was an OBD reader in the Ford Mustang, the Florida man would have easily figured something unusual without having to open the hood or something of that sort. Hopefully car manufacturers look into this and help come about detection systems to be able to detect issues like this.
I am sure you would like to read about another crazy story, check this out!
Comments
---
---
Written by Catherine Aigbe
---